POV

Opening October 10th, 2020

show runs October until October 18th

with:

VEX ASHLEY

KENNY DUNKAN

STEVE REINKE

BENJAMIN VALENZA

LAWRENCE WEINER

IAN WOOLDRIDGE

Due to sensitive content, this exhibition only grants access to the 18+




After long months of refurbishments, lock-down and summer, POV Paper and Artemis Fontana join forces to present an 18+ video-only exhibition to celebrate the release of the new POV PAPER edition and the re-opening of ARTEMIS FONTANA.

In mirror to the films of Vex Ashley, alternative porn film producer, actress and cover girl of POV, Pauline Beaudemont curated a selection of videos by artists: Kenny Dunkan, Steve Reinke, Benjamin Valenza, Lawrence Weiner and Ian Wooldridge to raise questions like the forbidden, masturbation, sexual arousal, excitation, fetish, nudity in the context of a contemporary art exhibition setting.

complete list of videos and their captions below the images.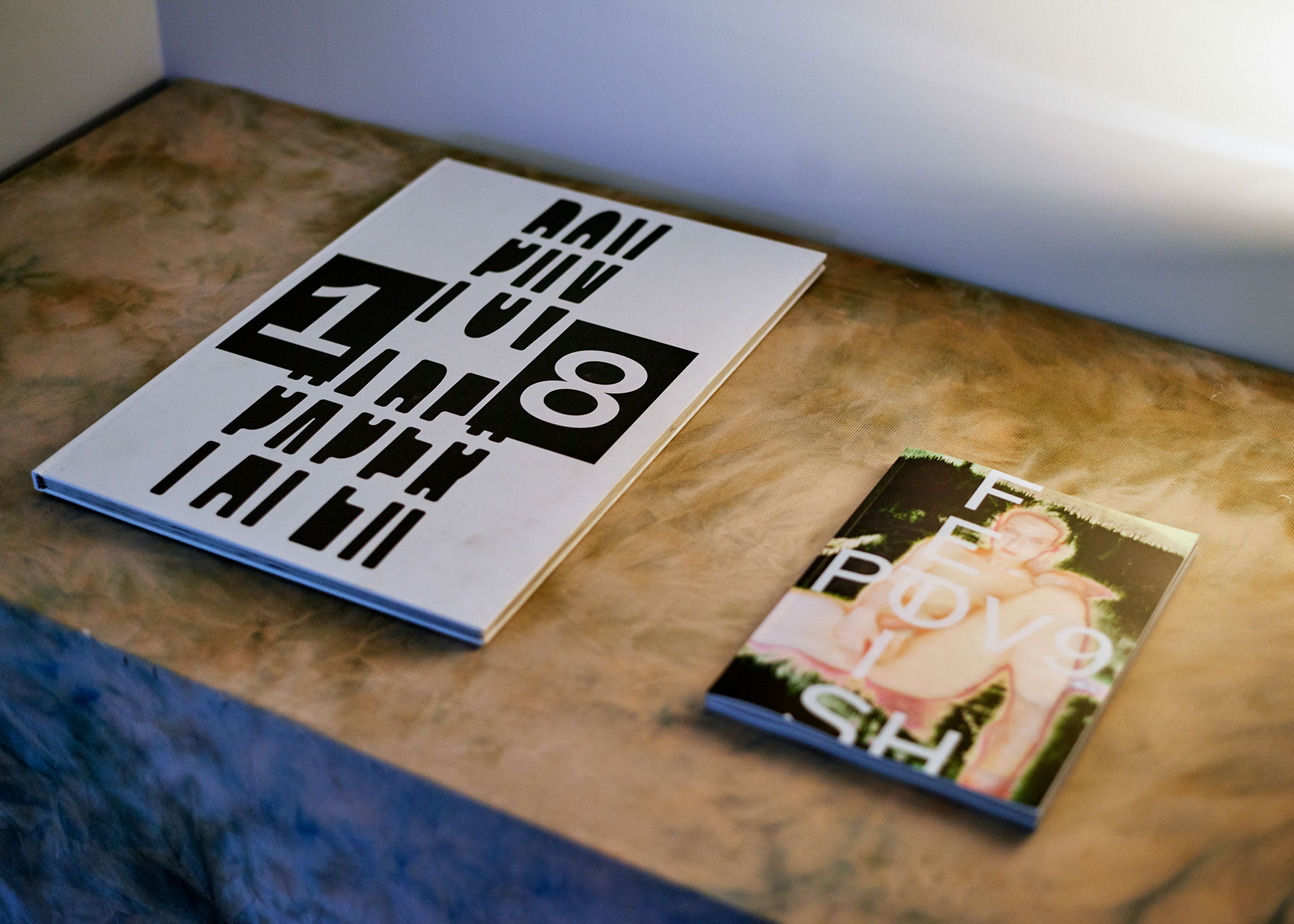 Videos in loop:

LAWRENCE WEINER (USA, 1942)
Water in Milk Exists, 2008
22.50 min

Lawrence Weiner teamed up with cinematographer Kiki Allgeier to realize WATER IN MILK EXISTS, a fresh skin flick that challenges both artistic and pornographic conventions.




STEVE REINKE (Canada, 1963)
Anal Masturbation and Object Loss, 2002
6 min

Ever on the lookout for learning opportunities, Reinke envisions an art institute where you don't have to make anything, and with a library full of books glued together




VEX ASHLEY (UK, 1990)
Fuses, 2020
7.20 min

Fuses was the name of a film by the artist Carolee Schneemann completed in 1967, filmed with her lover James Tenney. Made as an homage during lockdown isolation that honoured the potential future collaborations missed and explored new ways to fuse and fuck across distances.




STEVE REINKE (Canada 1963)
One Night at Andre's, 2007
1.30 min

The most purely pornographic work of the artist made for AA Bronson's sex program at Oberhausen.




KENNY DUNKAN (Guadeloupe, 1988)
Lollipop, 2016
1 min

Candy bought in a souvenir shop in Rome. As he licks the lollipop, the image of the Pope disappears. This video was forbidden by the Vatican during an exhibition in Rome.




IAN WOOLDRIDGE (UK, 1982)
Amatuer dramatics, 2019
10 min

This video is a pathetic fallacy of a macho in the realm of the domestic.




VEX ASHLEY (UK, 1990)
Orgone Theory, 2019
22 min

Wilhelm Reich's in The Function of the Orgasm theorised a powerful bioelectrical sexual life force he called orgone energy, it could be harnessed with the use of a device Orgone Accumulator which is part science experiment, part esoteric fuck machine, part reverse glory hole.




IAN WOOLDRIDGE (UK, 1982)
Apex, 2017
1.45 min

This work is the aftermath at the top of the food chain.




BENJAMIN VALENZA (FRANCE, 1980)
Bath, 2014-2020
25 min

Film of a performance where him and Hugo Canoilas bath in tubs with water and soap. It shows the two naked artists talk, laugh, read the newspaper and drink champagne while washing several large dead fish.




IAN WOOLDRIDGE (UK, 1982)
Meso-systems Bouyed
3.30 min

The work navigates buoyancy and the career ladder.




VEX ASHLEY (UK, 1990)
In-Between
4.20 min

Behind the scenes and in-between on set of A Four Chambered Heart porn collective's films.